Here I am, after one lavender kombucha, a couple bottles of water, a beer, and a bag of kettle chips at 3:30 in the morning, sitting in my living room, my limbs weak and limp but so swollen, my head pounding, feeling my baby bleed out of me with each cramp and gush of blood, in too much pain to sleep, and I wonder what the "right" way to have a miscarriage is.
Every time I have heard about a friend's miscarriage, I have wept and sobbed and mourned. And now, it is my turn.
How should I be doing this? I don't know what to do while I lose my baby. What do I do? There's only so much praying possible until all the prayers and pleadings are spent, the well of tears has dried up, and only numbness remains.
No matter what I try, I cannot keep you with me, inside of me, safe, where you can grow big enough to be strong and beautiful like your sister and all your brothers. No matter what I do, how I pray, what I pray, my body is pushing you out of me. And I hate it.
God is taking you away from me. I think I know why: I don't deserve you and you were too good for this earth. God is sparing you all the pain that you would have had as my child, that you would have had as a sinner in this world. Your sister and brothers will tell you all about it someday, though you know already because you've heard it already and you'll be watching us from heaven.
As unworthy a mother as I am, I still wish you could have spent time with me. I wish I could have held you, nursed you, smelled your sweet breath, stroked your smooth skin and shiny hair, and rocked you to sleep as I marveled at the long, dark, curled lashes all my children have.
I have been bleeding for the last 10 hours. This afternoon, I called and texted and messaged and e-mailed everyone I could think of to ask for prayers. I did everything I knew, everything I was told, to stop the bleeding. It stopped for a while, but then it started up again and it just wouldn't stop and I keep bleeding more and more.
I keep wondering, I wonder, I wonder if you are a boy or a girl, how you would have changed my life, all our lives, what you would have looked like. Maybe a girl with Rinah and Prester's perfect skin, Buddy's blue, blue, sapphire blue eyes, and Thane's beautiful dark, wavy hair? Or a boy with delicate features like his brothers and a delicate build like Thane or a medium build like Buddy or a big build like Prester? Would you have been a tiny baby like Rinah or a huge baby like Prester? Cheerful and spunky like Prester? Spicy sweet like Thane? Sensitive and imaginative like Buddy? A realist and an artist (as she calls herself) like Rinah? Would Berith have had the baby sister she has asked God for for years and years? Or would I have had another boy, to add to my army of often gallant (and often whiny) little boys?
All these thoughts keep whirling around in my head, over and over, and I do not know how to stop them. I do not know how to grieve this death, this life flowing out of me into menstrual pads and into the toilet, how to "just get over it" like I've been told to "just get over" so many other things in my life.
This was our first baby after Ben and I were truly one, our first Seattle baby, our first Anglican baby, our baby conceived in utter happiness, our first baby not cursed by those accursed in the damned dead desert, the first one to be born in our Promised Land, the tiny incarnate answer to so many wordless prayers, voiceless yearnings and longings.
I was starting to have very vivid dreams almost every night like I did with my other pregnancies, wild, crazy, beautiful dreams.
Ben has never been more supportive, his response never more perfect, more wonderful, than it was with you. He was so gentle, he told me to go to prenatal yoga classes, promised me Japanese and Chinese food (because this is the first time we've lived somewhere I could have pregnancy food cravings satisfied), promised me a wardrobe of maternity clothes that actually fit. These past few weeks, he has never looked or acted more manly, more fatherly, like the strong husband and the sweet lover of my dreams. We have never been closer. I have never been more in love with him.
I was so looking forward to being parents together again, all over again.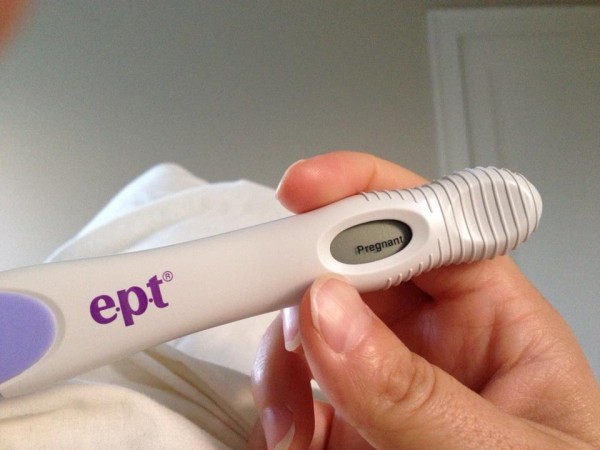 I know there are a lot of people who think you never should have existed at all, that five children is far more than anyone should have, and they will shrug and forget about you. I wish I could feel sorry for such soulless people. I wish there was a way I could prevent them from ever opening their cruel, thoughtless mouths.
"Maybe it was for the best."

"It would have been too overwhelming after all."

"Maybe this means you should stop having children."

"A fifth baby? That's crazy. That's irresponsible."

"You already have 4 living children. Most people don't even have that many."

"At least you've never had to deal with infertility."

"Miscarriage means the baby probably had some kind of defect." This was the most common one.
Or those well-meaning fools who quote Romans 8:28. I don't want to hear any of that.
Your father has been told so many times to "get fixed already." Every time I was pregnant in the desert, there were people who cursed and were angry at me. But here, here in paradise, you were never cursed, never reviled, never condemned by anyone in your short, short life. Five children is not too many. You were never extra, never an afterthought. None of us are better off without you. I will never forget you. You will always be my precious, special baby. I just wish today wasn't your birthday. You were supposed to be born next summer.
My baby died tonight. My baby died. My baby. You died.
Why? Why, God?
Oh, baby, I will miss you, my baby, so much. I am so happy to have had you, even for such a short time. Every day till I die, I will miss you. I am looking forward to the day I die, too, so we can live for eternity together in heaven. We will all be together soon, very soon.
You helped me let go of my mother's lost baby, my little baby brother or sister. I feel that God killed my baby because I didn't want it. So, really, *I* killed my baby. Let go of the guilt, I mean. But it's replaced with a larger guilt. Partially because as much as part of me wanted you so much, part of me is relieved you're gone. It would have been so, so hard to have 5 kids in less than 6 years. I feel so evil.
You died the day I was going to start taking weekly pictures of my belly, which I was always too depressed to do before with the other babies.
Epilogue
For months afterwards, I went through all my familiar postpartum symptoms, the postpartum sweat, postpartum stink, postpartum hair loss, and postpartum depression. I never occurred to me that all that would happen after miscarriages, too.
For months afterwards, I felt phantom baby kicks, my dead baby kicking my womb from beyond the grave. Sometimes, I felt the kicks when I was out talking with a friend and it took everything I had in me to keep smiling and nodding instead of collapsing into a sobbing heap on the floor.
Every day, when one of my children does something cute, every time I notice similarities or differences, like the way they curl their toes or lisp a word or curl up in my arms, I wonder what the babies I lost would have been like. I can't stop thinking, throughout the day, throughout the night.
For many people, naming the baby they lost is a healing experience. I have been thinking about it for almost a year now but I cannot find a name for any of three babies I've lost in the last year and a half. If God has numbered every hair on our heads, then I know He has a name for each of them and I will find out what they are when I get to heaven.
Note: I wrote this during my second miscarriage (on November 11, 2012) and the few days following. I had two other miscarriages, one a few months before and one a few months later. I decided not to edit anything and just post this as I had written it.
One year and 4 days after I wrote this, a friend of mine sent me a message. She helped me more than anyone else and her words healed me more than anything I ever read.